Friday, August 1, 2008
Mixing
Mixture item is a skill of combining certain items to improve the performance of equipments. It is a specialized skill that has been inherited to the artisans of Temskron. The best part about it is that players can immediately use the item once the mixture is done.
The mixture items are known to have a less increase in performance than aging items, but some say that there is still an unrevealed combination and its potential is unlimited.

NOTE: YOU CANNOT AGED THE ITEM ONCE YOU MIXED IT.

How to mix items

1) Talk to mixture NPC to open the inventory screen and place:
the item you want to mix on the left column. place the sheltoms on right column.
2) Once the item and the sheltom is placed, press the + in the middle to mix.

Mixing is 100% success, unless you have mixed the wrong conbimation!

When mixture is successful, the special ability will be added to the item.
The special abilities will show in BLUE color.
Once the item is mixed successfully, it can no longer be mixed again.

Item mixture method

A general method known for a mixture is the combining of the item and the sheltoms. Depending upon the number/type of the sheltoms, its special ability will change. There are some basic mixes.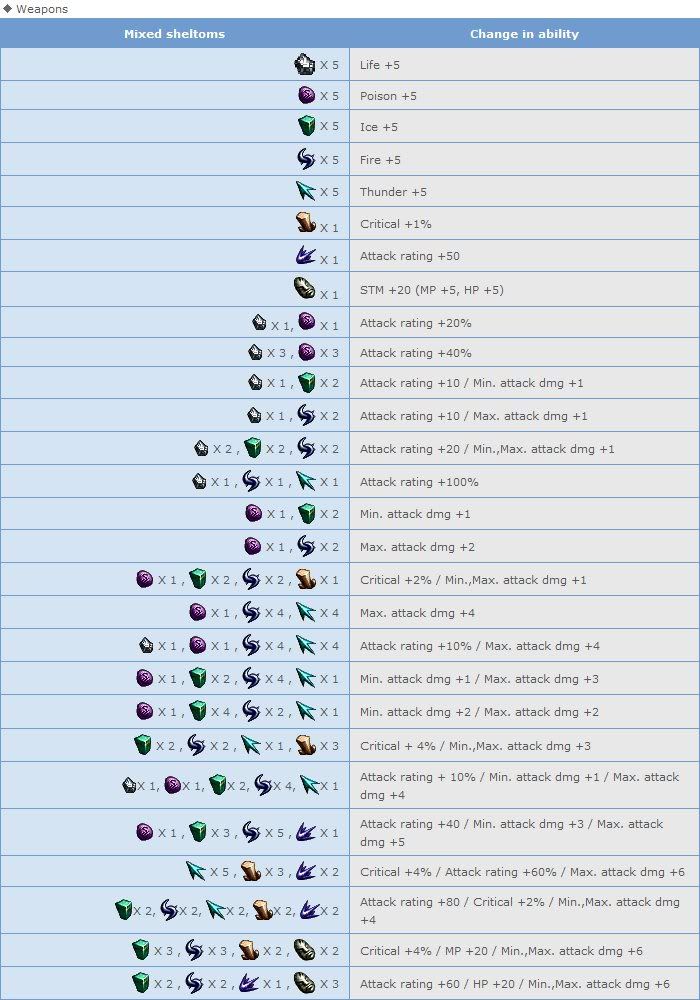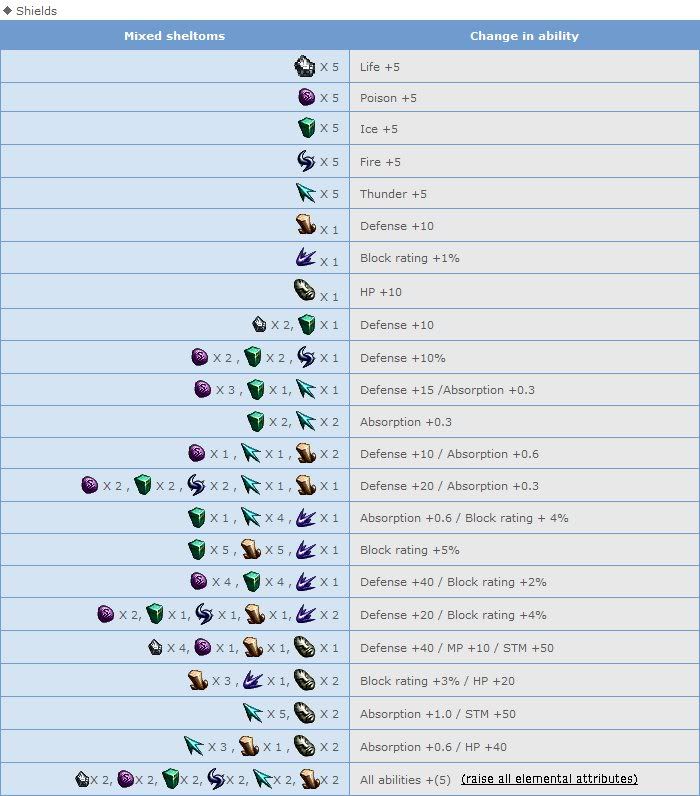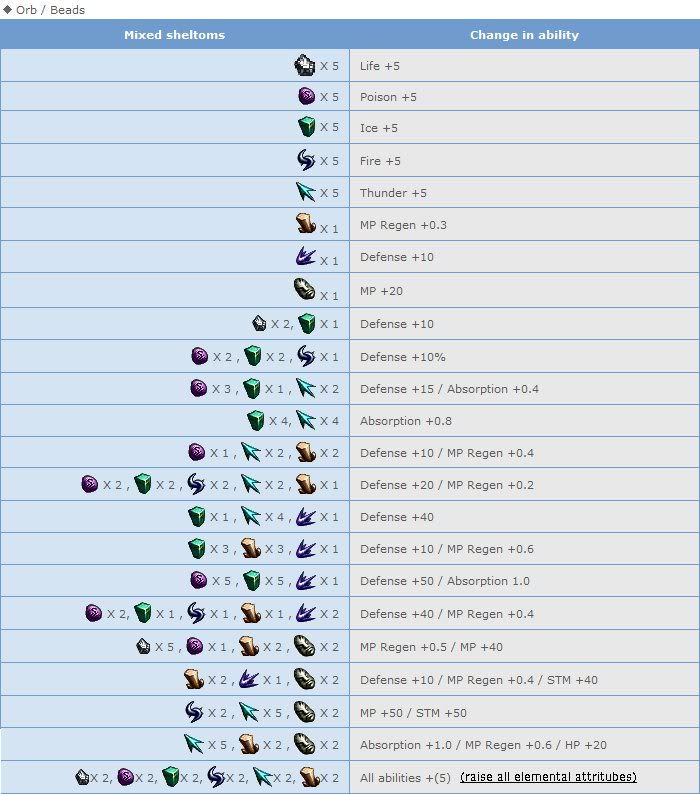 Respecting your item by mixing

Requires a clean item that is not mixed or aged before.
Once respec succeed, all stats will randomly change.
There is a possibility of respecting to NO SPEC.

Items lvl 0-39: 8 Gyfu
Items lvl 40-69: 4 Nied
Items lvl 70+: 2 Jera
posted by T @ 5:49 AM

Basic
Skills Lists
Items List
Quests
Guides
Credits




Powered by